Contact us today for your SAP needs:
Vsofthr's recruiters have staffed many SAP Experts in almost every SAP module. We know the SAP market and we know what interests each candidate. Furthermore, we know the salaries for each module and responsibility level. We will guide you in picking the right salary and the right skills to target, so you fill the role with ease and confidence.
At Vsofthr, we utilize a proprietary screening method to discover the best SAP professionals. Furthermore, we share all the information that we gather about a candidate with you, so you are fully prepared to make a decision on whether to interview the candidate. To find the best, work with the best
Exclusive Network Access
We have access to Candidates who not available on any database, website, or recruiting firm. Why? Because, we foster relationships with our candidates. We are in it for the long-term. Our candidates are not job hoppers, but passive job seekers that only switch for the right opportunity. By working with Vsofthr, you gain access to the candidates, no other firm can provide to you.
Our SAP recruitment services include full-time and contract staffing for the following modules and titles: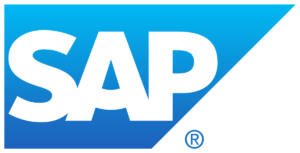 Modules
SAP SD
SAP PP
SAP Basis
SAP FI/CO
SAP POS DM
SAP PM
SAP WM
SAP CRM
SAP C4C
SAP SC
SAP IS Retail
Titles
SAP/ERP Director
SAP Manager
SAP Fiori Developer
SAP HANA Analytics
SAP Systems Analyst
SAP Developer | ABAPer
SAP Business Analyst
SAP Project Manager
SAP Functional Consultant
SAP Security Admin
SAP Master Data Analyst
Why recruit with VsoftHR?
Our recruiters consistently deliver success to you and your team. We're proud to let our numbers speak for themselves.
Placement Retention after 12 months
of Placed Candidates submitted within 1 week
Successful Searches executed